Introduction
This chapter introduces the description, features and application areas of the Raspberry Pi 4G/LTE Cellular Modem Kit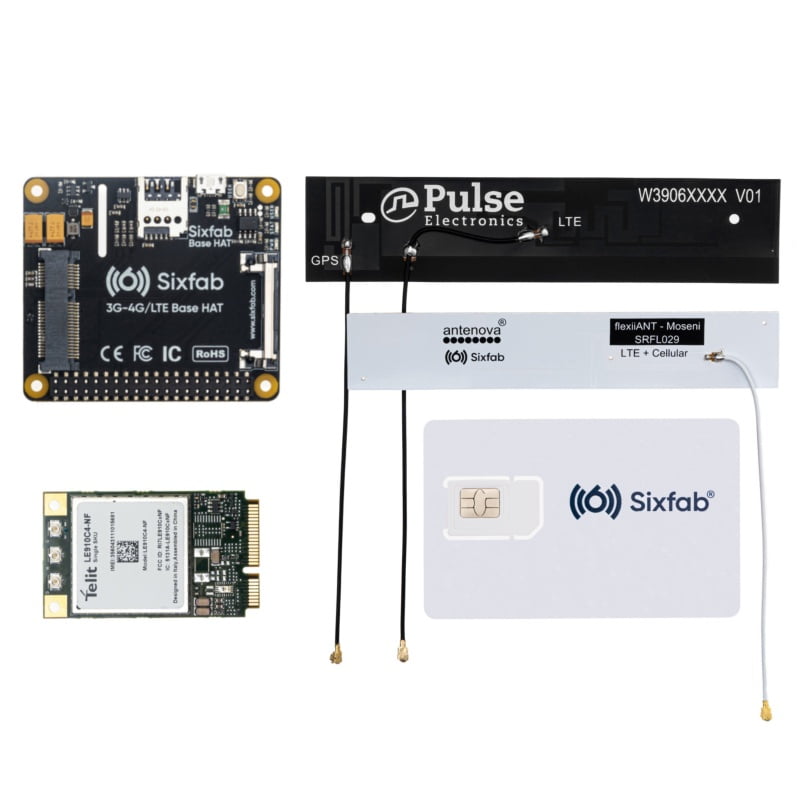 This product includes default components including Sixfab SIM card for easy connection to LTE Cat 4 networks. With the Raspberry Pi LTE Cellular Modem Kit, your Raspberry Pi-based projects will access Cat 4 data networks all around the world.
The Raspberry Pi 4G/LTE Cellular Modem Kit contains:
3G/4G/LTE Base HAT
Mini PCIe LTE Module
Sixfab SIM Card
LTE Full Band PCB Antenna – u.FL Plug – 100mm
LTE – GNSS Dual PCB Antenna – 100mm
Short and Long Header
90-degree Right Angle Micro USB Cable
This kit is optimized for rapid prototyping and provides all the hardware and software developers need to speed up prototyping and time to production. It is also a complement to the Sixfab Platform.
🚀 Get a quick start on your IoT project by saving costs with the $25 data credit coupon code included in the kit.

All components together to manage your remote IoT devices from one place, from anywhere.
Key Application
Industry 4.0
Transportation
Security Systems
Smart Cities
Energy Utilities
Smart Home
Connected Health
POS Machine
Fleet Management
---
Head over to getting started for a tutorial that lets you get up and running