Introduction
This chapter introduces the description, features and application areas of the NVIDIA Jetson Nano 4G/LTE Cellular Modem Kit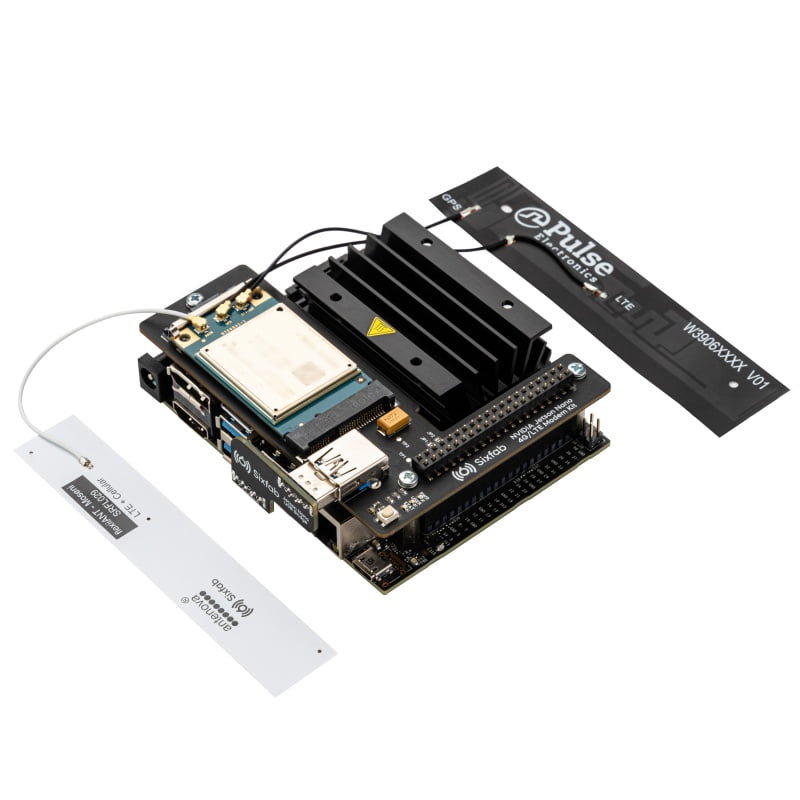 The Sixfab Cellular for NVIDIA Jetson Nano Developer Kit makes it possible to roam around freely with a mobile data connection, without any coding experience. All thanks to Sixfab CORE. The kit will provide hassle-free worldwide high-speed LTE connectivity to set up an NVIDIA Jetson Nano as your wireless AI gateway.
This is a 4G/3G/2G/GSM/LTE-M communication and GNSS positioning kit designed for NVIDIA Jetson Nano.
The NVIDIA Jetson Nano 4G/LTE Cellular Modem Kit contains:
NVIDIA Jetson Nano Base Board
Quectel EG25-G Mini PCIe 4G/LTE Module
Sixfab SIM Card
LTE Full Band PCB Antenna – u.FL Plug – 100mm
LTE – GNSS Dual u.FL Antenna – 100mm
Header
USB Bridge
This kit is optimized for rapid prototyping and provides all the hardware and software developers need to speed up prototyping and time to production. It is also a complement to the Sixfab Platform.
🚀 Get a quick start on your IoT project by saving costs with the $25 data credit coupon code included in the kit.

All components together to manage your remote IoT devices from one place, from anywhere.
Key Application
Industrial & Manufacturing
Smart Agriculture
Logistics & Transportation
Smart Cities
Energy Utilities
Smart Home
Connected Health
Asset Tracking
Smart Lighting
---