Introduction
This chapter introduces the description, features and application areas of the Sixfab CORE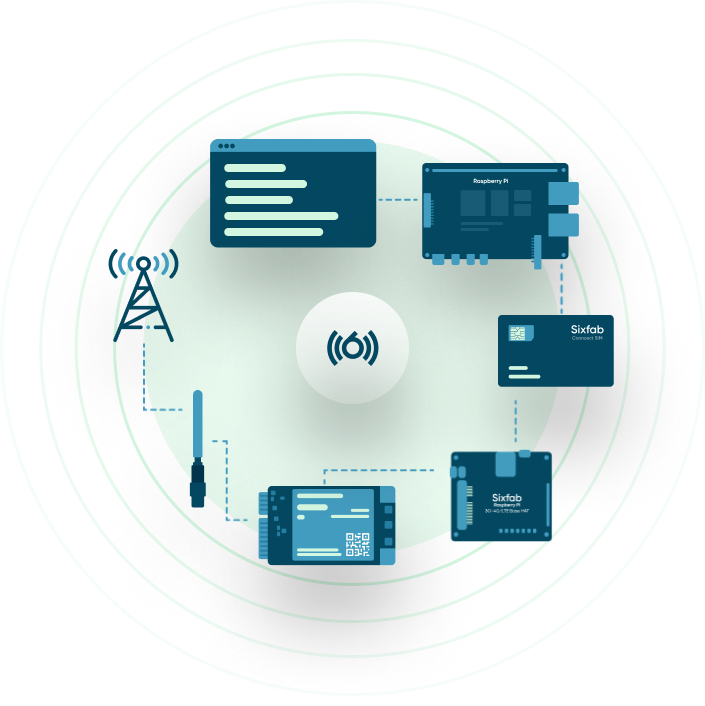 Sixfab CORE is a solution for maximum LTE connection uptime and hustle-free remote access to a deployed device.
Features
Single Click Modem Installation
Low Latency Remote Terminal Access
Remote Network Diagnostics
Preventive Maintenance
Network Settings
What is Sixfab SIM?
Sixfab SIM is a cellular connectivity solution for connecting your IoT devices with the best global networks. You can activate and use your SIM card in a few minutes, without any contract or commitment.
What network technologies and countries do you support?
Sixfab Sim is a global SIM that can connect to 344 Networks in 174 countries across the world and compatible with almost all cellular network technologies — the exception is NB-IoT, which is not supported.
What are the advantages of Sixfab CORE?
Provides/Allows effortless management of cellular-connected devices by remote monitoring device data
Resolving issues of the deployed devices using remote access to the devices
Fast prototyping
Easy debugging using self-generated logs and reporting
Easy installation with single line command
Self-resolving common issues
Easy updates
---